Hamid Senni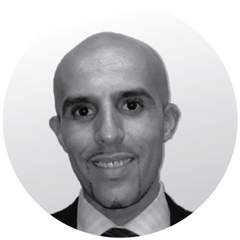 Hamid Senni is a partner and founder of Vision Enabler. He is responsible for delivering international diversity-powered performance strategies.
Before launching Vision Enabler, Hamid spent three years in BP's High Potential programme, working across eight European countries. He has also worked for Ericsson in Stockholm, Sweden and Crown Europe in Oxford, United Kingdom.
Hamid completed his MBA in management in Gothenburg, Sweden and also holds Masters degrees in Information Systems and Economics from the University of Grenoble, France.
In October 2010, he designed and started teaching the "Diversity & Performance" programme to HR MBA students at Sciences Po Paris.
He is also the author of the book: "De la cité à la city" (From the projects to the city), describing his own personal experience, as a French-Moroccan growing up in the country where human rights were born.
Brad Meyer
Brad Meyer is a partner and co-founder of Vision Enabler. He is responsible for designing interventions that create the deep insights.
Brad has set-up two other companies - one focused on introducing behavioural technologies for business transformation and one focused on developing and deploying computing technologies for breakthrough knowledge sharing and sensory-rich distance and collaborative learning. His work draws on 30 years of business experience integrated with his Certification as a Master Practitioner and Trainer of Neuro Linguistic Programming.
Prior to his entrepreneurial initiatives, Brad worked for EDS in both the United States and the United Kingdom.
Brad graduated from Coleman College, studied at Harvard University and Grinnell College. He is also the author of "Being inclusive in a Diverse World".
He is also the author of "Being inclusive in a Diverse World"
Jean-Baptiste Renard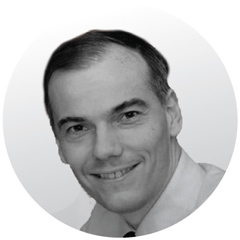 Jean-Baptiste Renard has been advising Vision Enabler since early 2010, and invested in the growth of the company in 2012.
As a non-operational partner, JB helps with the company's vision and strategy as well as serving and respond to the needs of our global clients.
JB is a former BP Group Vice-President. He has strong international experience, having worked in numerous countries throughout Europe and South America. He managed large scale organisations (10,000 staff, $20bns turnover, $0.5bn annual profit and investment) and has a deep understanding of how organisations work. He has also delivered major business transformations.
JB spends a large part of his time mentoring social entrepreneurs (pro-bono support) as part of the Ashoka Support Network and the Impact Investment Fund he co-founded in 2011 (Investir & +). He also runs 2PR Consulting, an independent energy consultancy firm.
Our history
May, 5th 2005: Vision Enabler UK launched in London
February, 2nd 2007: won France-Maghreb Award for cultural diversity in the business category
August, 9th 2007: Vision Enabler France launched in Paris
October, 1st 2007: launched our Think Tank, The Diversity Club® in Paris
September, 27th 2010: the work of our Diversity Club® is used as basis for a course at Sciences Po Paris, HR Master
March 2013: invited to speak at Social Inclusion Conference on the Social and Human Science (SHS) Sector of UNESCO
France-Maghreb

Award

In February 2007 Vision Enabler won the prestigious France-Maghreb award for cultural diversity (business category).

The project, Recruiting Visible Minorities, involved eight global French organisations: Axa, BNP Paribas, Danone, Gas de France, L'Oréal, Schneider Electric, Société Générale and Total. The results of our work were presented to the United Nations.

The France-Maghreb Convention was set up in 2003 to facilitate business and social cooperation between France and North Africa. Previous recipients include Peugeot, L'Oréal and Veolia.